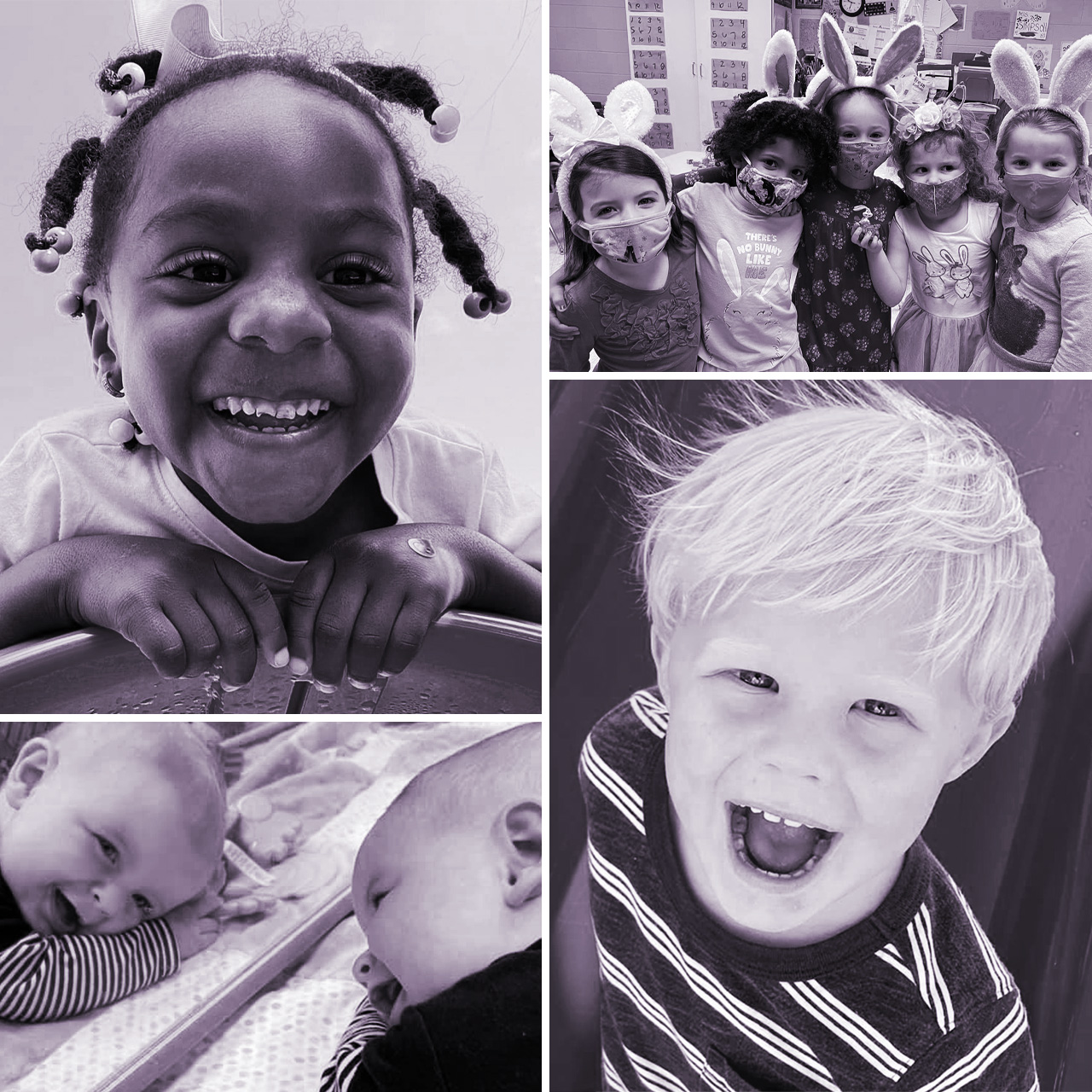 We play to learn.
For more than 50 years, this has been our motto.

Redeemer Lutheran Child Development Center is more than just a school, it's a place where traditions are celebrated and families make lasting memories. Tucked just outside of Richmond, Virginia in Northern Chesterfield County, Redeemer CDC offers child care for infants, toddlers and preschool aged children. Each child will participate in a developmentally appropriate preschool curriculum that will prepare them for kindergarten. Additionally, we offer a before and after school program.
Already Attending Redeemer?
You can find all important information (calendars, forms, covid protocols, etc.) in the current families section of our website.
What are people saying?
My daughter has been enrolled with Redeemer CDC since she was 13 weeks old. Redeemer has exceeded my expectations with their friendly staff, immaculate facility, and passionate care! I get text messages and pictures from her teachers and they go above and beyond to provide individual care for each child! They truly know the children in their classrooms!! I cannot thank them enough for the care and love they continue to provide my little one!!!
Redeemer was the same daycare my husband attended as a child and we knew right away that's where we wanted our kids to be. Many of the same team members still work for Redeemer and to say they treat us as family is an understatement. It seems that everyone here knows both my children (as well as my husband and myself) by name whether they have been in class with them or not. The classrooms feel clean and are well decorated with art the children have created. It gives me great peace of mind to know my children are in a safe, fun and loving environment.
I love Redeemer CDC and so does my son. After looking into and visiting many schools, I walked into Redeemer and knew it was the school I wanted for my son. You get a good, positive energy from the very first interaction. As a solo parent, I deeply appreciate the staff's caring nature, structure, functional expertise and the involvement of the Director and other support staff. Everyone really works with the parents to do what's right for our children as individuals and as a class. I'm also impressed with the feedback and overall level of communications. My son loves his school, is learning necessary academics, emotional lessons and laying an early foundation for living a Christian life.
We are thrilled to have been part of the Redeemer Lutheran Child Development Center family for over six years now. We have always felt welcome from day one. Everyone is friendly and helpful every step of the way. The administrative team is easy to work with and are great communicators. Every teacher has had a positive impact on our kids' lives and has helped develop them into lifelong learners. The classrooms are filled with joy, laughter, and learning. Our kids especially love the playground and spending time outside. We are so thankful to have found this wonderful center to help our children grow!
What's New at Redeemer CDC?
Read our latest newsletter to find out!
Have questions?
Contact us using the form below: