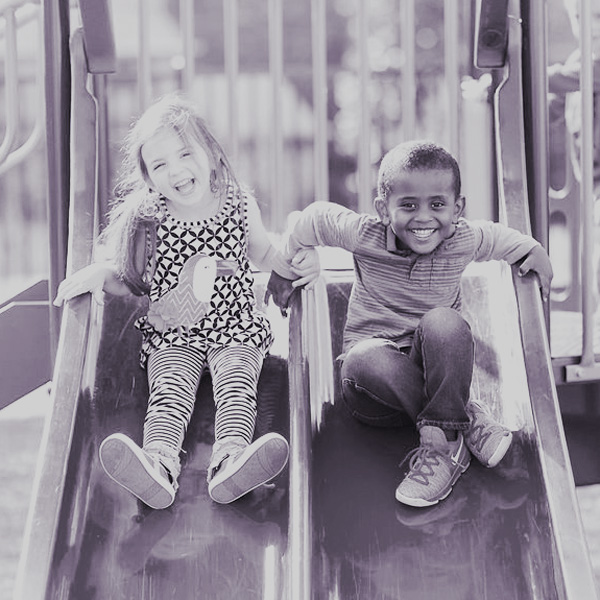 Welcome!
Thank you for your interest in Redeemer Child Development Center.
We realize that the first five years of a child's life are filled with exciting discovery and we want to encourage that wonderment. Our curriculum covers more than just letters and numbers, it takes the WHOLE CHILD into consideration. At Redeemer, your little one will learn how to THINK INDEPENDENTLY while learning how to become nurturing and caring to others. Our students to teacher ratios are constructed to provide your child with the INDIVIDUAL ATTENTION they need to grow into loving children. Every child at Redeemer receives enrichment through music, story time, special guests, chapel, and service events. Additionally, our children enjoy daily outside time in our age appropriate playground. Even our littlest learners have a safe place to romp on the playground.
Infant / Toddler

AGE: 6 weeks – 15 months | Student/Teacher Ratio: 4:1
AGE: 16 months – 23 months | Student/ Teacher Ratio: 5:1

Our youngest learners are working on their monthly developmental milestones with their teachers in a loving and welcoming environment. We work hard to make sure your little one is happy, engaged in daily activities and feels secure. We realize that each baby has individual needs and schedules. Our teachers use the Brightwheel app to update you in real time so that you know when your baby eats, sleeps and receives a new diaper. Our parent open door policy means that you are welcome to visit for a cuddle or to breastfeed at any time.
Year Two

Student/ Teacher Ratio: 6:1

Your child's second year of life can be quite entertaining as they learn to talk, sing and move. Their social and emotional development is our main focus. We help each child recognize and learn their emotions while making real friends we hope they have for years to come. Additionally our two-year old curriculum consists of school readiness skills at a very basic level. The children will learn colors, shapes and to follow simple directions through games and art projects. Class rules will bring about more structure to the learning environment as they take listen and respect teacher requests. When it comes to potty training, our teachers follow each parent's lead. So when your child is ready, we will be too.
Year Three

Student/Teacher Ratio: 7:1

We recognize that this may be your child's first year in school and we want to make it as enjoyable as possible. The curriculum is a deeper dive into the skills that the year two students began to learn. Their play will become more academic, working on Pre-School readiness skills on a more intensive level. This is the year where self-help skills become increasingly important. You will find that by the end of the year, your child has found his independence. It will be liberating for all of you!
Year Four

Student/ Teacher Ratio: 8:1

The world is beginning to open up for your four-year old. This is the final preparatory year before Kindergarten. At Redeemer, your child will learn a higher level of physical skill and independence, science and math will be introduced, phonemic awareness and pre-reading begin and they will strive to write their own names. Of course, we do all of this learning the "Redeemer Way" by playing games, singing songs and making wonderful art projects.
Before and After School

Student/ Teacher Ratio: 10:1

Redeemer Elementary School Bus Routes: Greenfield, Gordon, Reams, Jacob's Road, Evergreen, Crestwood, Bon Air

Once your children reach elementary school they can still be part of the Redeemer CDC family thanks to our Before and After School Program. Children in this program are provided a fun and safe environment where they can receive one on one help with homework, a hearty snack and recreational time (both indoors and outdoors).