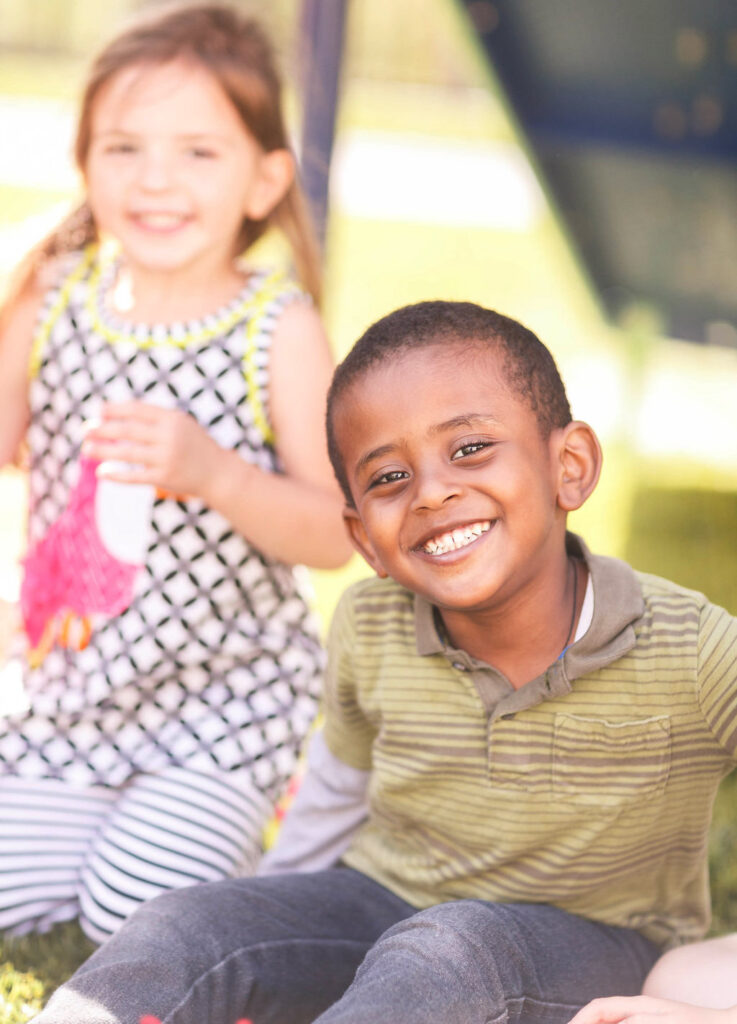 The mission of Redeemer Lutheran Preschool and Child Care Center is to lead the children to a greater awareness of God's love, as it is revealed to us through Jesus Christ, and to help them to develop to their utmost potential in order to thrive in their future educational endeavors.
Redeemer Lutheran Preschool and Child Care Center offers early childhood education in a loving, Christian atmosphere, as part of the outreach program of Redeemer Lutheran Church. We admit students of any race, color, national and ethnic origin to all the rights, privileges, programs, and activities generally accorded or made available to students at the school and do not discriminate on the basis of race, color, or national origin.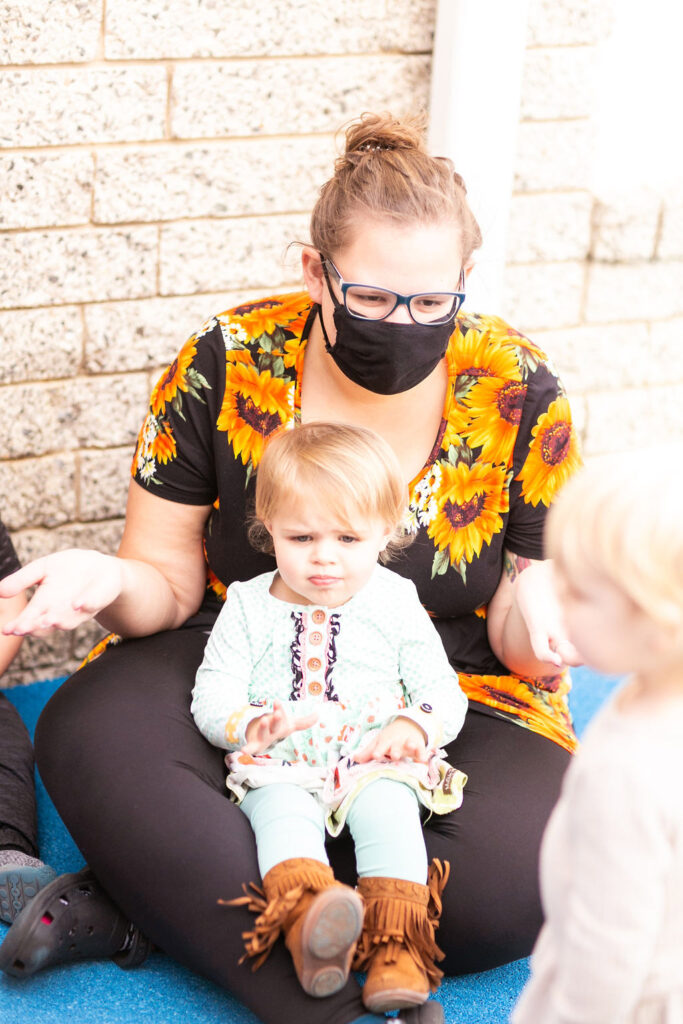 The program incorporates developmentally appropriate learning experiences, striving to nurture the cognitive, emotional, social, physical and spiritual needs of preschoolers. Developmental play experiences are serious business, as is learning about God's love through the actions of people around them. Through these planned activities, they absorb many of the attitudes and values needed for a lifetime of success.
The younger a child is, the more he is dependent on learning about God's love through the actions of people around him and through his experiences with them. A child is a great imitator. He particularly imitates the adults who mean the most to him. From this imitation, he absorbs many of the attitudes and values that will stay with him throughout his life.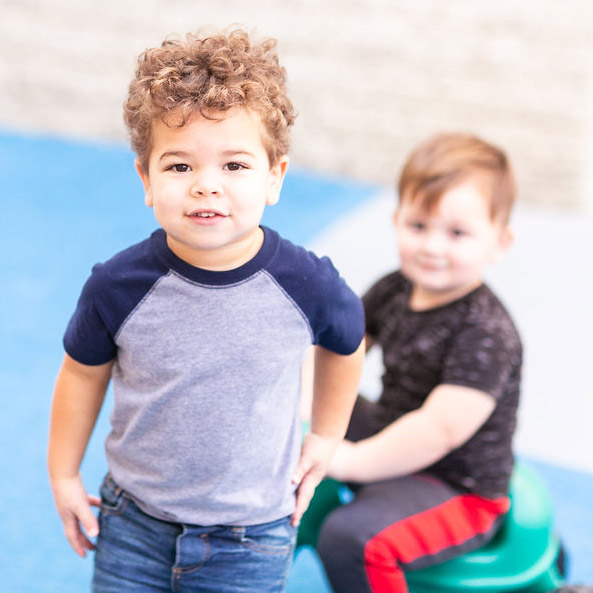 At Redeemer Lutheran Preschool and Child Care, the study of religion is not merely a spectator or listening activity. It is effective because it requires learning through all of the senses and through personal involvement.
Play-based activities do not replace intentional teaching; rather, they complement and enhance it. The two work together to develop appropriate peer interactions as well as strong academic skills. Our curriculum focuses on reaching developmental milestones while adequately preparing our students for Kindergarten and other future learning endeavors. Each program's curriculum builds on the one introduced before it, creating a logical progression of skills and expectations. The teacher's role is to lovingly guide, teach, and encourage the child as they learn and grow. All curricula are available in the office upon request.
Vision
As an important ministry of the congregation, Redeemer Preschool and Child Care Center has as its vision the fulfillment of the congregation's five functions: education, worship, evangelism, fellowship, and service.
EDUCATION: "Train a child in the way he should go, and when he is old he will not turn from it." (Proverbs 22:6)
One objective of the Preschool and Child Care Center is to lead children to a greater awareness of God's love as it is revealed to us in Jesus Christ. It is committed to helping children appreciate their surroundings in God's world and to develop a loving concern for people. We provide children with opportunities for social adjustment with other children under qualified teachers and prepare an excellent conceptual foundation for their later school experience.
WORSHIP: "Shout for joy to the Lord, all the earth. Serve the Lord with gladness; come before him with joyful songs." (Psalm 100:1,2)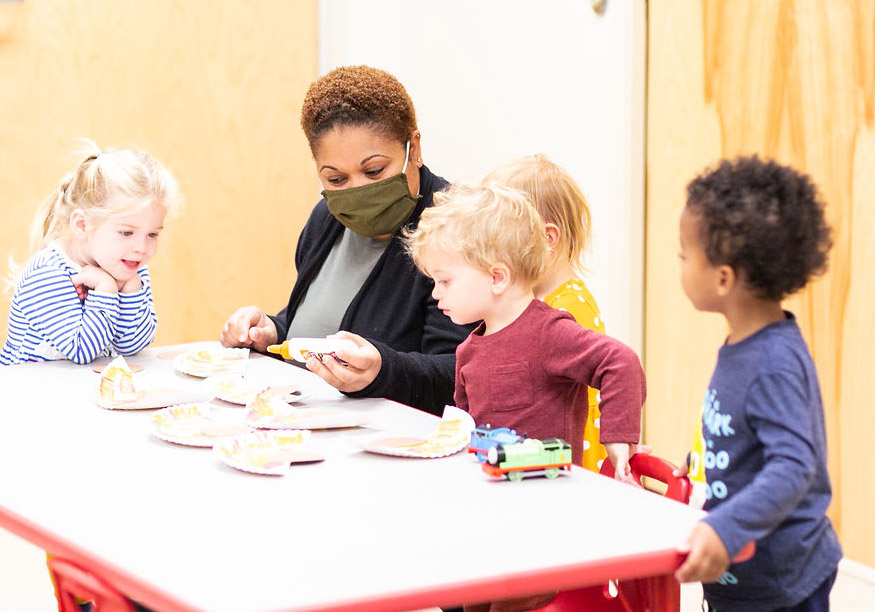 Where a Christian atmosphere prevails, the teaching of religion comes naturally. The theme of Christian love is evident on a daily basis through the warm greeting the teacher gives the children when they step into the room; as the teacher and student discuss illness, injury, or a new baby in the family; through a look, smile or hug that expresses forgiveness, happiness and joy; in continuing love and acceptance in spontaneous prayer ("Thank you God for the pretty flowers"); in saying grace before meals; and in songs. This Christian atmosphere is enhanced through weekly chapel, which is a major focal point of the school week.
EVANGELISM: "Therefore go and make disciples of all nations, baptizing them in the name of the Father, and of the Son, and of the Holy Spirit, and teaching them to obey all I have commanded you." (Matthew 28:19-20a)
Evangelism is always present for and through the children who attend the Preschool and Child Care Center. Children hear the good news of Jesus' love and share it with their families and friends. Children learn to express their faith naturally and effectively at Redeemer, both in and out of the classroom.
FELLOWSHIP: "Dear friends, let us love one another, for love comes from God. Everyone who loves has been born of God and knows God." (1 John 4:7)
Fellowship is enjoyed by all members of the school community. Students and staff play together, support and encourage one another, and witness to one another. Each person's uniqueness is recognized, and individuals are helped to achieve their full potential. Each knows that he or she is a valued, accepted, respected part of the school community. Teachers and students work together to maintain a classroom atmosphere of love and joy.
SERVICE: "Therefore, as we have the opportunity, let us do good to all people, especially to those who belong to the family of believers." (Galatians 6:10)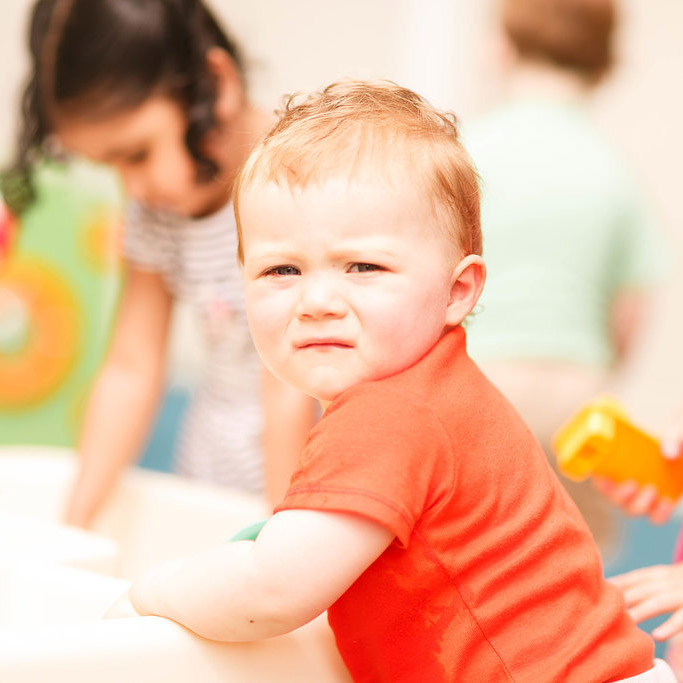 Service becomes a natural part of school life. Children are led to help others, not only in the school, but also in the family, community, and world. Teachers encourage Christ-like compassion and love for all people.
Redeemer Lutheran Preschool and Child Care Center has a close working relationship with the church. The pastors, church Board of Directors, director, and teachers work closely together to develop and evaluate the total program and curriculum of the school.